The 2nd scientific and technical meeting of the PVIMPACT H2020 project
Within the framework of the 2nd Scientific & Technical meeting (Sci & Tech) of the PVIMPACT H2020 project, our Photowatt's R&D team hosted this past February 3-4, an online workshop focused on the compatibility of cast-mono silicon with current solar cells architectures and on the long term degradation of cast-mono cells and photovoltaic panels.
With the presence of renowned international experts, we discussed the state-of-the-art research and expertise regarding the behavior of this low carbon footprint material.
Special thanks to all participants for this rich exchange.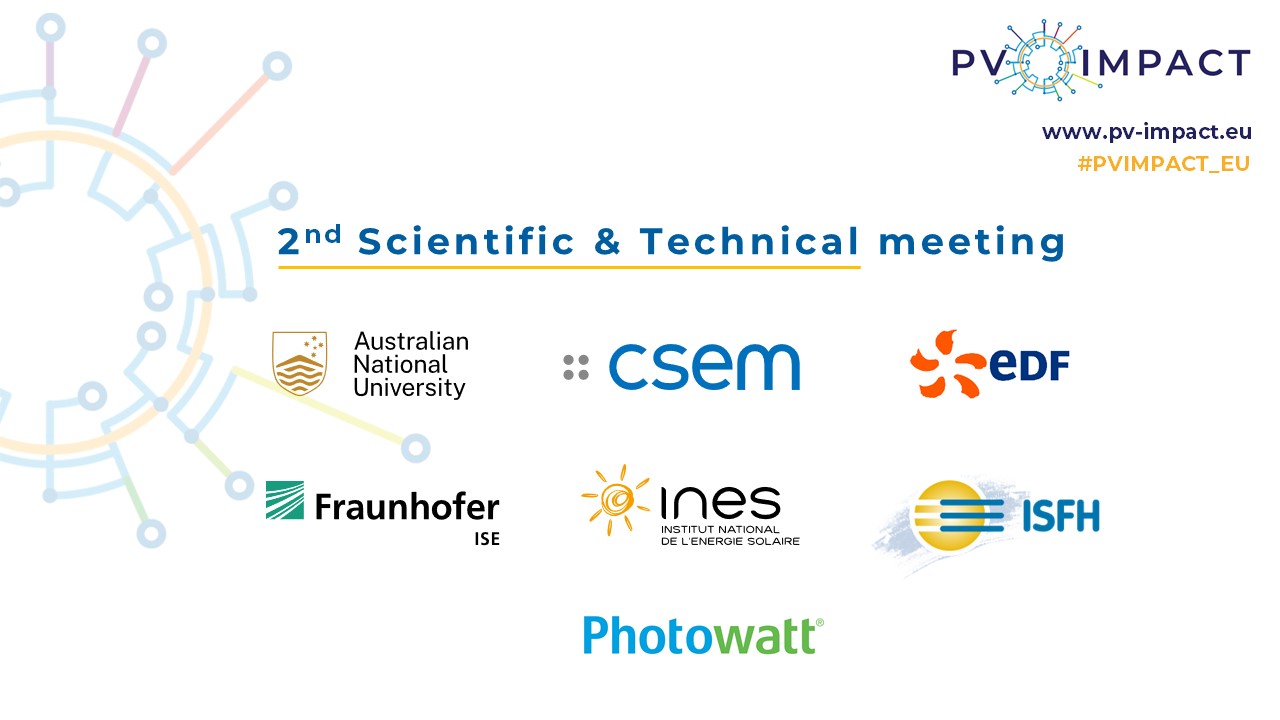 Share this page