16,000 Photowatt photovoltaic panels will complete the installation of solar awnings for an estimated annual production of 6.3 GWh
In collaboration with EDF Renewables, the Bugey nuclear power plant has embarked on a large-scale project to promote the energy mix by equipping its parking lots with photovoltaic awnings.
The worksite took place in two phases. The first phase began in September 2020 on one of the plant's parking lots where 11,700 panels were installed with an estimated annual production of 3.9 GWh. On the second phase of the site, the annual production is estimated at 2.4 GWh.
In total, the annual production of solar electricity is estimated at 6.3 GWh, of which 16,000 Photowatt panels will complete the electricity production of the nuclear power plant without CO2 emissions.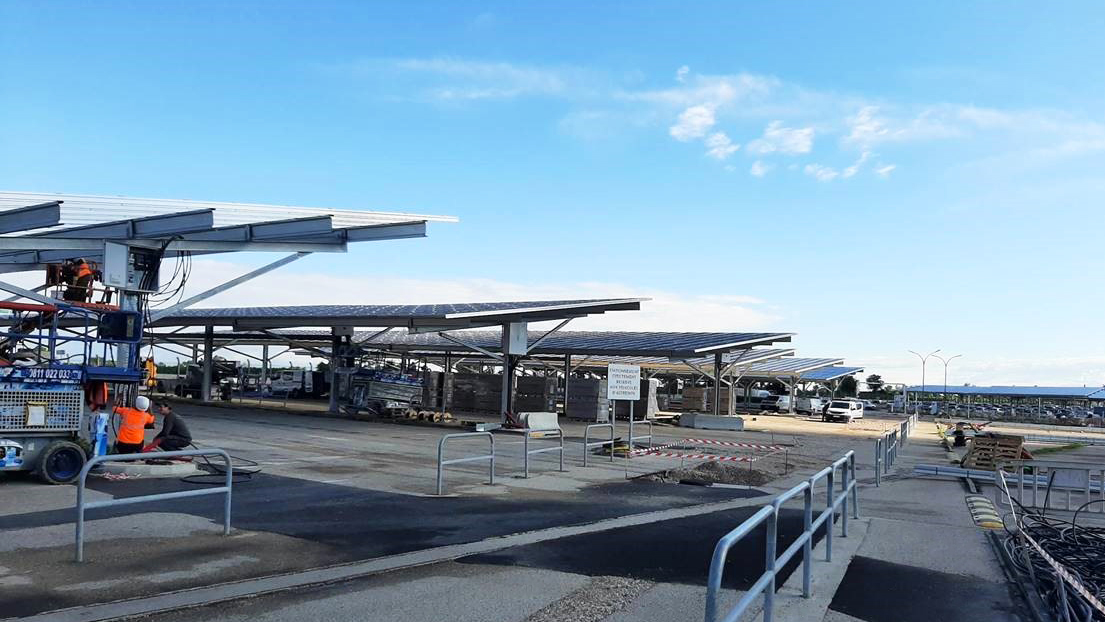 Share this page