The Roselend project aims to find new low-carbon solutions to ensure a harmonious balance between the economic development of the Beaufortain territory, pastoralism, green energy and biodiversity.
Renewable energies applied to agriculture
In Savoie, in the Beaufortain region, various organizations, including the Société d'économie Alpestre, EDF and Photowatt, are participating in the Roselend project, which aims to test the possibility of replacing diesel-powered generators with one powered by hydrogen and photovoltaics on mobile milking machines.
Replace diesel by a hybrid unit: Hydrogen / Photovoltaic
The diesel generators that power the mobile milking machines generate a lot of noise, smoke and odors for milking sites, wildlife, hikers, etc.
The use of a hybrid hydrogen/photovoltaic generator greatly reduces these nuisances because it is an almost silent device, without fumes or odors.
How does it work?
The demonstrator is composed of a hydrogen fuel cell, a battery, 3 inverters to deliver three-phase current, a control automaton and 6 Photowatt solar panels.
The unit is compact in order to be easily transportable (on a tractor or in a trailer), practical to use, robust and reliable.
The Photowatt modules
Photowatt supplied 72-cell bi-glass modules (PW72HT-C-XF) whose reliability will be evaluated at the end of the year in order to validate the resistance and the behaviour during the movement of the machine throughout the season.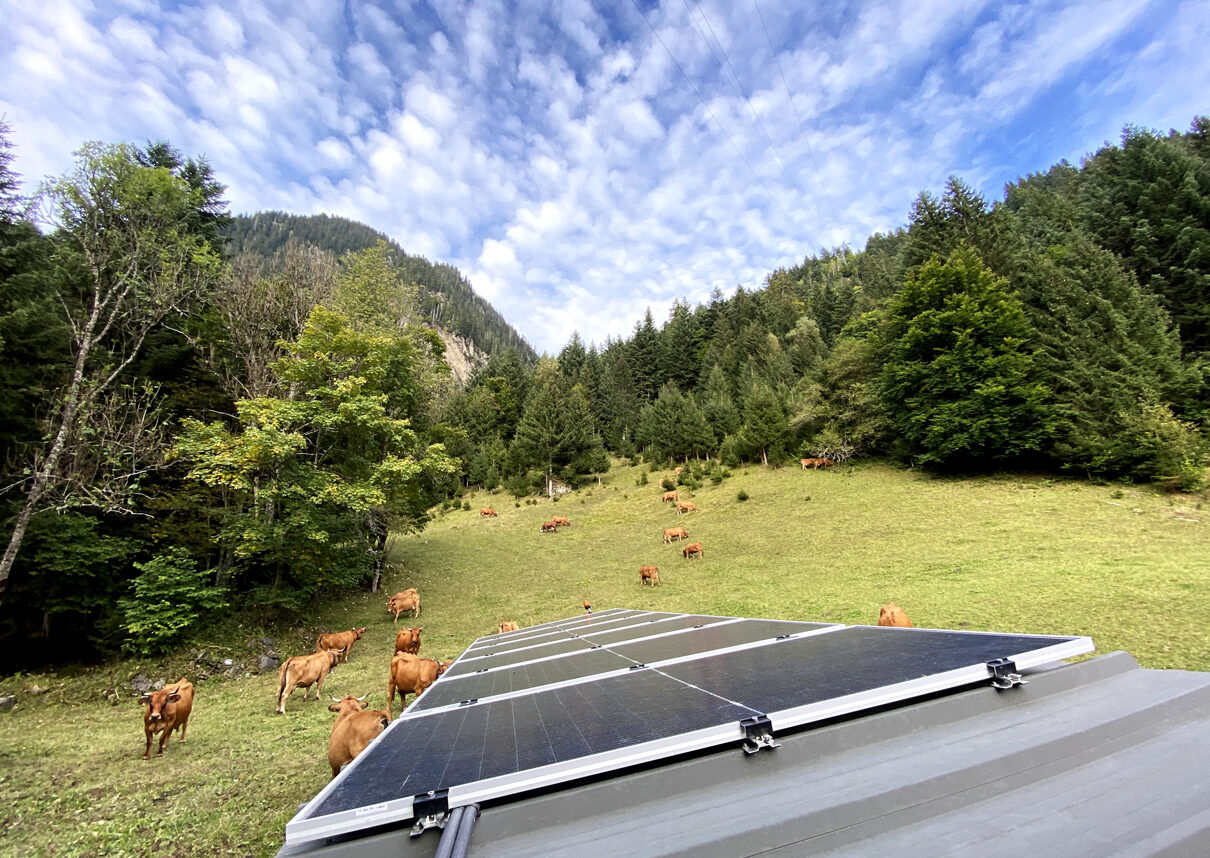 Share this page